Create a Quick and Easy Model Headshot Card

Create your Zed card all online using your photos, fast shipping and you create fast and easy. Upload your photos, and create an acting or modeling head shot ZED card.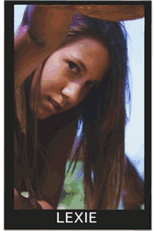 As low as .45 each. One of the most valuable materials is your headshot card when working in the entertainment field. A valuable marketing piece when seeking jobs as actors, models, extras or entertainers.



Leave a headshot or Zed card at your auditions and casting calls.
UPLOAD YOUR PHOTOS
Upload Your Pictures to Handmealine
Web Page Profiles for Actors, Models, Extras, Child and Animal Actors


Free Open Casting Calls listed daily Actors Wanted.
Open Auditions Actresses- Extras- Actors Wanted for Film, Television and Reality Shows. Jobs for Actors
Acting and Modeling Videos

Sir Ian McKellen on Acting
Models - Actors - Actresses - Extras Wanted Worldwide
Extras For Movies has been providing people of all ages and experience levels the opportunity to submit for auditions and open casting calls worldwide since 2001. Jobs for Actors and projects in film and television.
On EFM you will find listings from everything to movie casting calls, acting auditions for all types of people. Work and projects for Extras, Actors, Models, Voiceover's, Singers & Dancers.
If you plan to pursue your dream of the big screen, this site is one of the ways in which you can begin a career in acting or modeling.
NEWEST MEMBERS SEEKING WORK IN FILM AND TELEVISION
HOW IT WORKS: Create a web page and display your photos to casting personnel seeking acting work, extra work, modeling jobs, entertainers for events and everyday people needed for reality shows. As a result of your profile if you fit the project they will request you personally.

Register and follow the ExtrasForMovies Forum. Many casting personnel post notices and auditions in this section of the site.

Sign-up FREE to review audition notices, jobs and opportunities in film and television, ask questions, submit for casting notices or attend open auditions worldwide.

Dreaming of being a actress, actor or model? Looking to be an extra in movies and seeking jobs for actors?

How Sign-Up For A Profile on EFM
View and Submit For FREE Auditions - Acting Jobs and Notices
Post Open Calls and Audition Notices Here

Casting Calls for extras, acting jobs, modeling job projects. Auditions for Child Actors - Animal Actors - Celebrity Look-Alike's, and More.

ExtrasForMovies.com provides a forum notice board where casting personnel and production staff post acting jobs for actors, casting call notices and open auditions for young actors, actresses, models, animal actors, extras, entertainers, celebrity lookalikes, and all sorts of talent types, human or not.

We are your source for TV Commercials, Film and Events Worldwide, talent and notices include:
Alabama Alaska Arizona Arkansas California Colorado Connecticut District of Columbia Florida Atlanta Hawaii Idaho Illinois Indiana Iowa Kansas Kentucky Louisiana Maryland Massachusetts Michigan Minnesota Mississippi Missouri Montana Nebraska Nevada New Hampshire New Jersey New Mexico New York North Carolina North Dakota Ohio Oklahoma Oregon Pennsylvania Rhode Island South Carolina South Dakota Tennessee Texas Utah Virginia Washington Wisconsin, Europe, Asia, Africa, India, Canada, Mexico and beyond.
Movies and Television Shows are filmed all over the world
Calling Actors, Actresses and Extras, list your photo on our site to be viewed by casting personnel seeking talent for their projects!
At ExtrasForMovies.com we provide valuable acting and modeling career resources and jobs.
Read tips on how to audition, how to prepare your resume, interact with thousands of experienced actors and actresses, child actors, entertainers, voice-overs and talent from all over the world who are signed up on our web site.

Review and submit for free open casting calls and free auditions as a member of this site.
PRODUCTION PERSONNEL
ExtrasForMovies.com members are comprised of all experience levels and types.
Models - Actors - Actresses - Extras in Movies - Child Actors - Animal Actors - Celebrity Look-Alike's, Entertainers and More.


list open auditions in EFM forum

post open casting call quick form

post your press releases and casting notices

post open casting call quick form

add your production service link

discount celebrity gowns


EFM Member Breakdowns


Little or no acting experience
Some modeling or acting credits and are building a resume
Some theater or high school experience
No credits reviewing acting/modeling /entertainment as a career
Members who manage a second career with professional film,
television and theatre experience
Professional actors, models, entertainers

Child actors wanted- Actors wanted - Actresses wanted- Movie extras wanted -Animal actors wanted for open casting calls and free auditions-
-Acting Jobs and Modeling Projects-

Acting Auditions . Model Casting Calls . Dance Auditions for all ages and experience levels


Rent Out Your House, Business or Unique Film Locations

Friends and Sponsors of ExtrasForMovies.com

Discount Celebrity gowns
Bridal Corsets
Filming Locations Wanted
Actors Wanted at Handmealine.com

How to Use Our Web Site For Film, Television Jobs, Crew Jobs and Auditions
Register Free - EFM Forums - Open casting calls / auditions notices for extra work, acting jobs, modeling, animal actors and much more.
Open Casting Calls and Auditions are posted as they arrive. Free to Register and Free to Review and Submit for Open Calls and Auditions.
All Ages and Experience
Levels Needed
Get a Web Page
Get noticed by casting personnel! Get a web page and display your pictures and talents to casting personnel searching for you. From ONLY $10.00 a Year.
Promote yourself to casting personnel using your own web page filled with your photos and information!
- Actors
- Actresses
- Models
- Extras for movies
- Animal Actors
- Child Actors
- Crew Jobs

What is going on at
Gammons Gulch Movie Set in Benson, Arizona?


Gammons Gulch in Arizona. Movie set and Museum. Great filming location and props available.

Acting & Singing Tips:
How to Become an Actor or Actress